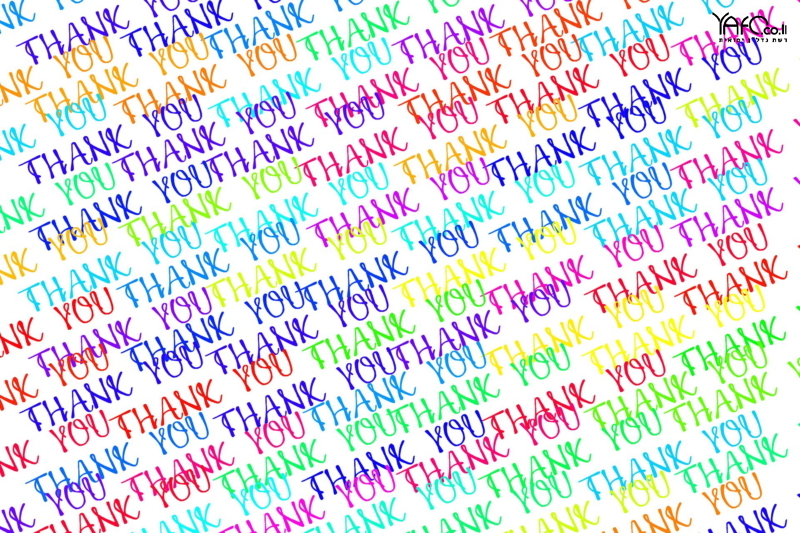 המלצות על משרד תיווך ביפו – לקוחות ממליצים עלינו
Customers recommend us.
Each letter of thanks is the conclusion of a joint campaign, It shared with another satisfied customer.
A little hard to gauge at the outset the amount of work, Readiness, Creativity and goodwill, Required to bring a significant portion of the transactions to the finish line.
But it works for us, Quite a bit even.
We wanted to share with you some letters of thanks that landed in our office.
Because if you're looking for recommendations on Real Estate Office InJaffa – יש לנו לא מעט במגירה.
In honor of Arih Sfr,
With the positive end of the shell Street apartment sale, I would like to thank you personally, The discreet treatment, Efficient and versatile as an intermediary transaction to sell the apartment.
for most, Negotiating a real estate property sales, Seller and buyer feel they are on different sides of the barricade and act accordingly.
This feeling sometimes leads to crisis, And severing negotiations.
This was the situation to which I am referring deal. At one point, the connection with the alleged buyer was cut off and deal off the table.
Here you discover your abilities.
Kayemeth separate conversations with me and the buyer, Persuaded the two sides each of which has nothing to lose, You uploaded a revised proposal for discussion and sophisticated and not let go until the final signing of the sales contract when both parties are satisfied and smiling.
In retrospect, although I seemed to know to find the appropriate buyer property, Without this capability was not the deal is implemented.
The Btzoaic ones you deserve esteem!
I've enjoyed working with you and hope cooperate in the future.
Best regards
Smoal Dnknr
I want to thank Yogev, Because he helped me sell my apartment.
I tried to sell my apartment for six months. It was very difficult because people are not serious bothered me all sorts of unreliable brokers were confusing me.
I stopped believing me to sell my apartment.
One day called Ali Iogb, We talked on the phone, Then we met in my apartment.
Yogev told me about the state of real estate, Spoke matter. I saw a young guy, Serious and very smart and reliable, It was very important for me.
Yogev gave me hope, Although not quickly agree on the service it offers to me. Only after about two months I agreed to sell their Yogev my apartment.
I was not wrong !!!
For only one month he was able to sell the apartment as I wanted.
I really thank lining Yogev Bar for help and that he is a good person, Reliable and very straight.
Thank you
Rhl Aodl
The Arih Mmsrd `real sea Hticon` we first met in- 1999, When we were looking to buy an apartment in Tel Aviv. Professionalism and the friendliness occupied us. Indeed we found through which we sought: Apartment owners are nice and comfortable.
Lion accompanied the negotiations and signing of the contract made in the form of purposeful and pleasant atmosphere.
Then we asked Maria to take care of the sale of our old apartment building was old and crumbling. Apart from the fact that he found a buyer, Leo also organize the tenants in favor of renovating the building.
Eight years later, we decided to replace our apartment a larger one, But this time we lived abroad. The lion again and we met with him and working with him Hadas.
Lion has made a series of photographs of the most professional in favor of bringing them to locate the apartment of office and escorted them exciting and poetic descriptions. Myrtle looked after customers.
The time (and still) did not live in the country so we left the key waddle, Jews were selling with great dedication and professionalism. Actually, We met with buyers only upon signing the contract, For all the negotiations conducted by Hadas.
The last transaction, Like its predecessor, Was held in a pleasant atmosphere consisting of trust between all parties, And undoubtedly estate office `sea Hticon` has a large part of it.
We are looking forward to the next replacement.
Best regards
Redundant Markets
Esti Greetings
We would like to express our gratitude and appreciation to many traditional treatment we received from you throughout the process of selling our apartment in Jaffa, Professional seriousness, Much responsibility, Ethics and integrity on both sides, Both sellers and buyers.
Thank you for your patience and guidance, We went a long way and we found a sympathetic ear, Friendly access and availability throughout.
All this alongside a warm and pleasant personality.
We will be happy to make you and the firm, Future business.
Maha worked Stelle
Larih Oasti,
We sold our house enchanted through you.
It is important for me to thank you for the amazing photographs lion house, Estee you for the patience you were able to demonstrate. Thank you for your patience and mostly so I could find a buyer who loves the house as much as we loved it.
Thank you for the way Sliooitm us.
Gbi Odni
We would like to thank you for the devoted care of our apartment sale.
Focus, Dedication and pleasant nature once your decision on publishing the apartment sale to signing a contract with the buyer was a wonderful experience.
The success automate the process of selling the apartment and tedious experience tensions particularly pleasant event, Carefully chosen by those who show the apartment and targeted audience as agreed between us.
We have no doubt that the handling property and your high level of service greatly contributed to the sale of the apartment very short time.
We would love to work with you in the future.
Best regards
Milr Oial Amir Elad
I sold my apartment, The Andromeda Hill project through you.
I enjoyed very professional and efficient service, Negotiations, Understanding all aspects of real estate and access to the people.
The transaction was complete satisfaction.
I'd love to work with you in the future and will recommend you to Bray.
Best regards
Msh Hndls.
I started out long and tedious eighteen months ago, And now I had found the house of my dreams I can say that the wait had paid.
With your help, I found professional and personal charming corner of Jaffa. And I thank you very much.
All along you supported, Assistance , Hrgatm as long as needed and were always available to me any question or request.
I would be happy to recommend you to the members and acquaintances anytime.
Thanks again,
Ben-Tzur live
Larih Oasti dear,
Re: letter of thanks to the professional and courteous attitude
I find it appropriate that this is the place to praise your work and your relationship courteous professional mediation in the purchase transaction stunning apartment in Jaffa flea market.
I want to thank the lovely aria Esti improve the Tifolcm Saw all the way to carry out the transaction.
You have taken extraordinary attention to various requests, Small details as well as the desire to help and assist , While taking care to finish and close the deal in the best quality including displays of patience and tolerance, In view of the difficulties that were during the negotiations with the buyer.
There is no doubt correct and wise use of all these elements were reflected in the consciousness of service and human relations skills you gave us high.
Tifolcm dedicated to making a great deal admirable.
My wife and I redundancies can not thank you